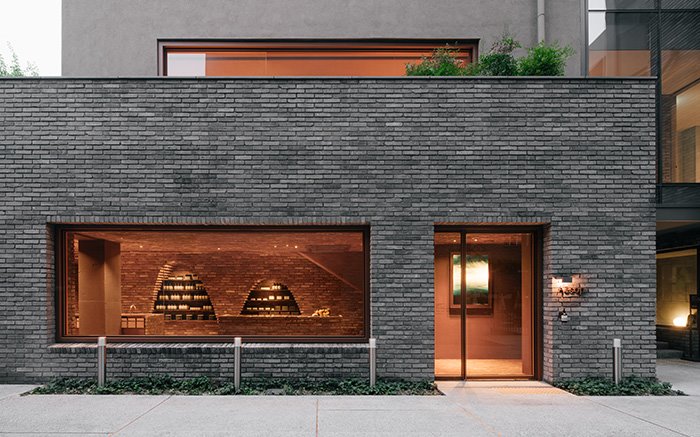 Review of High End #Facial at Aesop
We're always striving to learn more about skincare best practice to incorporate Mask Moments.  This time, I went to check out Aesop's top-notch #facial program.  
Aesop has only one #skincare facility in the 8 countries where the retailer offers this service and in Korea, it is at #AesopSoundsHannam.
A very pleasant and qualified #skintherapist escorts your into an exclusive space on the second floor and will discuss your skin needs over warm, herbal tea.
I love their ceramics and the quotes. Every country has a different quote and the one chosen for Korea is: 
"Anyone who keeps the ability to see beauty never grows old." Franz Kafka. Love it!
#Aesop is a thoughtful brand in the way they prioritize including philosophy, aesthetics and a luxury experience in all they do. That's what stood out to me about this facial treatment. I mean, look at this room!
It was like being in a 5 star hotel. Aesop is every designer's dream and it shows from their clever font (a modern sans-serif that looks and has the gravity of serif, for all you design nerds!) in the interior of every one of their retail fronts. Their intentional designs are very much part of their identity and they do a good job of conveying this brand experience in their facial program.  This heavenly skincare bed not only automatically inclines/declines (not to mention how plush it was), the kind aesthetician even tucked me in from head to toe (aaahhh)! Their towels, linens, sheet, being in the bathroom and changing station- all of it is part of the 5-star luxury hotel experience, fitting their brand positioning and the price tag.
Another huge component of the program Aesop's signature #AROMATHERAPY. If you've ever used their hand soaps in so many hip restaurants in major cities, you will be familiar with their heavenly herbal/earthy/nature-recalling rejuvenating aroma that helps you destress and distinctly "Aesop." Every product that is utilized as part of the facial is an Aesop product -and they use plenty of it, making you feel spoiled. 
The break down of the facial itself is in line with most facials and multi-step skincare routines.  At each step, Aesop uses their own line of products appropriate for your skin.
 1. Make up removal and first cleansing.
(Here, once my skin was clean, the esthetician observed my skin and we collectively decided that the DETOX facial would be best suited for my skin's needs at the moment.)
2. Deep cleansing
(Second cleansing/ Exfoliation)
3. Manual technique
(where they use a facial massage technique and apply nourishing serums). This facial program also includes a head massage! (#Fave)
4. Mask
This is where all the skin restoration products are used and expected to soak deeply into your skin. They use a concoction of their products based on your skin needs and warm it to make it extra indulgent!
5. Top off with finishing layers of hydrators and moisturizers.
When it comes to products, I give most attention to what's being used to restore and hydrate- the actual elixir of nutrients that will rejuvenate my skin (normally this is the "main event" step in your skincare routine typically best worth your investment).  In this program, the product that stood out to me the most was:
 "B triple C Facial Balancing Gel" that includes both Vitamin B and Vitamin C. This product was unique in it honey-like consistency and texture but without the stickiness. It's almost obviously that I would choose this product because it includes ingredients key to skin and therefore we've also included in Mask Moments.  You can't have enough when it comes to anti-oxidants!  I would use this product in the serum step of your skincare routine, before or after the Mask Moments coconut jelly sheet mask but before sealing it all in with a moisturizer.  
Getting one of these facials is fabulous but only lasts a few days at best. As you know #Skincare is all about consistent #maintenance, friends. 
We can't always afford the money or the time for frequent #facials, but that is why we created Mask Moments-  so you can have salon quality facial results right at home, any time you want!