The ONE Thing You Need in Your Beauty Arsenal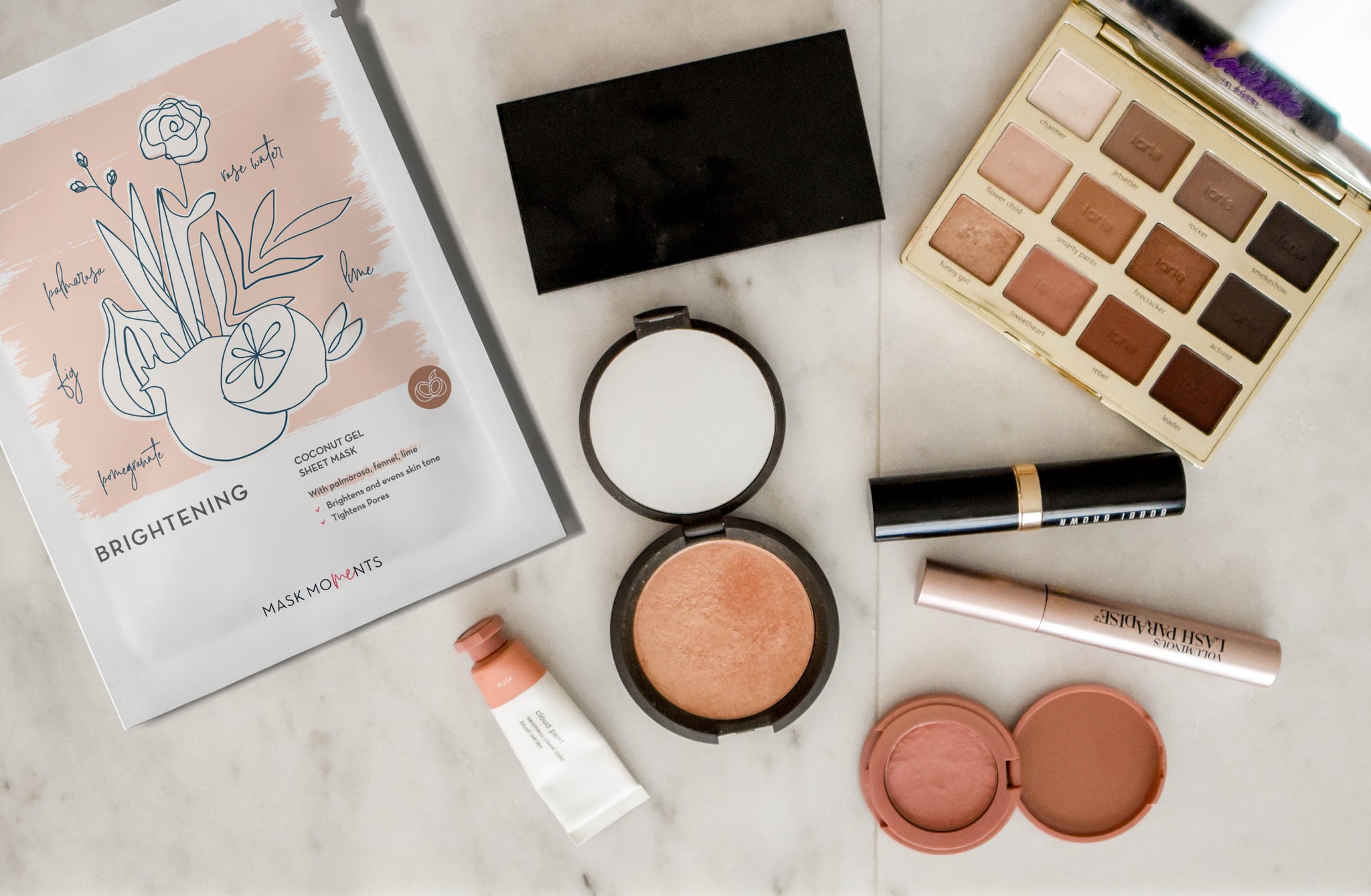 I've lived in Asia for five years now, and the one question I get asked most consistently State-side is, "What's the latest and greatest in Korean skincare?"
There's no secret: the truth is prioritizing skin health. Many Korean women are devoted in their commitment to skin care, and quite honestly, it's awe inspiring. Skin health is not magic -- it's just consistency in good habits, like drinking enough water, sleeping, eating well, exercising, cleansing, and of course, moisturizing—frequently! In fact, my response to that big question has come down to, ""Just don't give your skin a chance to dry up... especially when you're in a dry environment, like on a plane!" I'll typically follow that statement by handing out a sheet mask (yes, I carry them around). Why, you ask? Sheet masks are portable, effortless, and simply effective! I have personally found that frequent, regular use of face masks delivers visible results, and I found myself on a constant hunt to find the best.
Then, the opportunity arose for me to develop my own PERFECT MASK. I worked with the top labs in Korea to source and develop the most advanced sheet masks. My goal was to use a material that would effectively deliver the best multi-functioning ingredients and promote maximal absorption into the skin. I also wanted to eliminate artificial fragrances and stick solely to natural essential oils and skin-boosting botanicals, while still providing that same lovely fragrant experience we have come to expect from quality Korean products. Finally, I wanted these masks to be multi-tasking and multi-functioning because --let's face it-- my skin needs it all. I wanted the most helpful ingredients to be jam-packed into one #ultimate mask.
I am so proud to say that Mask Moments delivers on all these grounds. These masks are made with bio-cellulose technology-- a fancy term meaning that these are made from fermented coconut water. They're natural and don't dry up like the paper kind, which generally felt itchy on my skin and did not adhere well. This represents the "latest and greatest" in sheet mask technology and therefore can also be the most expensive-- but not on my watch!! (More on that below.)
Why I believe in Sheet Masks
Simply put: they work! Sheet masks are the ONE product every person who cares about skin needs to have in his/her beauty arsenal. It's just science: adding a layer between your skin and the nutrients will help maximize absorption so your skin gets hydrated and stays moisturized. In fact, it's more effective than just applying topical moisturizers which help but evaporate quickly. In the world of sheet mask research and development, bio-cellulose masks are the most advanced in transferring ingredients to your skin, and they encourage the highest rate of absorption into your skin. There was no question that this is how Mask Moments would be made.
Why a Routine and a Subscription
No magic product works on it own. Like a good diet or exercise, making a habit out of skin care is necessary for true effectiveness. I want to help make that process convenient, affordable, and effortless, so Mask Moments delivers straight to your door on a schedule of your choice! Because frankly, that's the type of system I need to help me stick to a routine!
I've heard so many women say that they would apply mask a day if they could afford it. And who could afford that, especially with premium, luxury products like bio-cellulose masks? Well, the only solution was to go directly to the consumer straight from our labs, and to eliminate the middle man with the retail mark ups. I wanted Mask Moments to be very much like those easy razor subscriptions. I am so sure that once people try Mask Moments, they will see and feel the wondrous difference themselves. (#thisisnoordinarysheetmask) So we decided to give out $1 for our initial launch. Get ready to welcome a game-changing skincare routine right at your door!