Star Ingredients: the 4 A's of Antiaging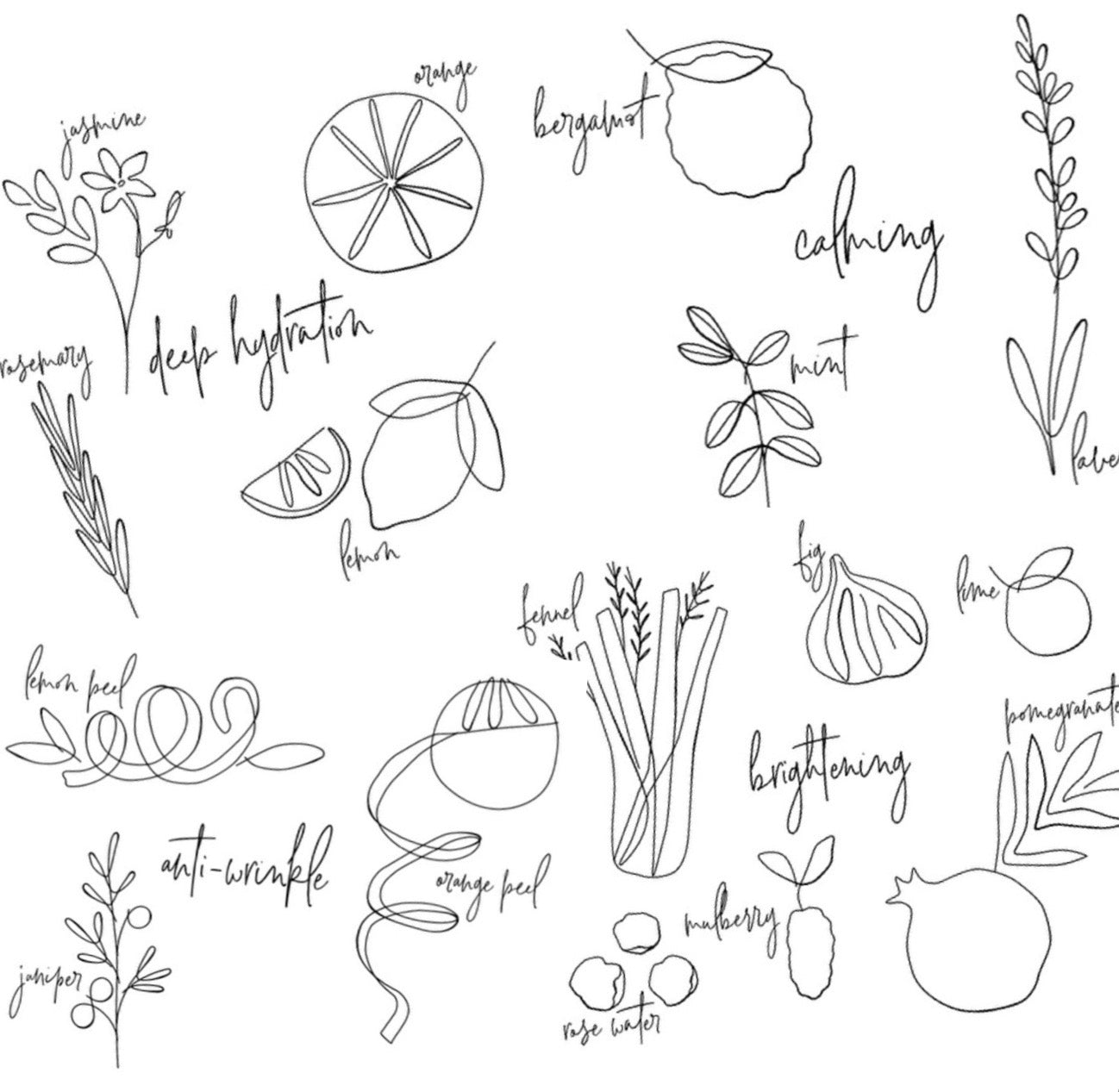 We live in a world of modern science where we KNOW what the well-researched examples of skin-restoring and skin-replenishing ingredients are. One of the most FAQs I get is, "What ingredients should I look for in my beauty products?"
To help you, we came up with the 4 Pillars of Anti-Aging. These are the 4 As, to help you remember.
1. ANTIOXIDANTS
Not only great in food, anti-oxidants are a MUST in skin health too.  They help create a barrier and fight environmental toxins that cause aging. Natural or chemical, each anti-oxidant works in different pathways so it's important to have a potent MIX of them. You can't get enough of these powerful guys nor start young enough! Our masks include coconut, pomegranate, fig, ginkgo biloba, white mulberry, raspberry ketones, aloe.. and MORE! Look for anti-oxidants in the ingredients of your entire beauty routine!
2. ANTIINFLAMMATION
Did you know more than 40% of facials focus on calming inflammation? From  pollutants to stress, inflammatory triggers from our lifestyle and environment IRRITATE our skin.  It shows as blotchy redness, early signs of aging, uneven hyperpigmentation spots, breakouts and dry skin! Inflammation causes our skin's collagen and elastin to break down at a faster rate and cause fine lines and wrinkles to appear earlier due to a weakened moisture barrier.  Focus on relieving and CALMING inflammation regularly in your skin routine! Mask Moments coconut jelly is naturally healing and cooling, calming your skin!
3. AQUA: HYDRATION
It's all about KEEPING your skin hydrated, CONSTANTLY. Think of it like drinking water: just because you drank 8 cups yesterday does not mean you shouldn't be drinking water the next day. Your skincare routine is like that. If you want that glass skin glow, infuse your skin with hydration with routine #MaskMoments. Women in Asia mask DAILY! With ongoing use, skin-replenishing ingredients in our masks help skin resist moisture loss and maintain an enviably smooth, plump appearance!
4. ANTIAGING Ingredients
We live a world of modern science where we KNOW what the well-researched examples of skin-restoring and skin-replenishing ingredients are. So here's your #cheatsheet: so you know what to look for in #skincare products: niacinamide, peptides, adenosine, hyaluronic acid/sodium hyaluronate, ceramides, glycerin.  (P.S. Yes, all in our masks!) These ingredients can improve dull skin tone and rough texture, soften the appearance of fine lines and wrinkles, give you radiance, firmness and an even-looking complexion!